Gifts For College Students
If your son or daugher is off to pursue a higher education you may be in the market for some cool
gifts for college students
. At Ex-Boyfriend, we've got you covered. Find the perfect items for for care packages, Christmas, birthdays, or high school graduation gifts. We can even sent your gift directly to your student with a gift note from you. Below is a list of our top 5 most popular gifts for college students.
---
#1 Man Walking Dinosaur Messenger Bag
---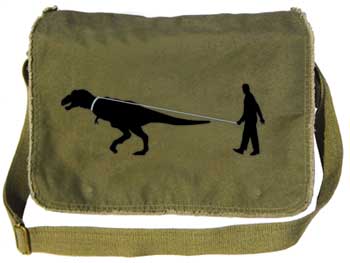 Your favorite student needs a way to lug books and a laptop around campus and our sturdy spacious messenger bags are a great option. Made of 100% cotton canvas, these bags are made to withstand the rigors of a busy schedule.
Check out all the messenger bags here.
---
#2 You're So Obtuse Graphic Tee
---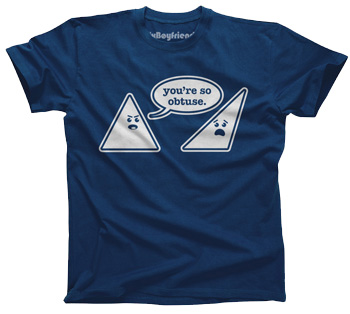 Whether your student is a bonafide geek or just trying to score points with a math professor, this fun tee is a great conversation starter in class and at parties. Check out more graphic tees for
guys
and
ladies
.
---
#3 International Boozing Print
---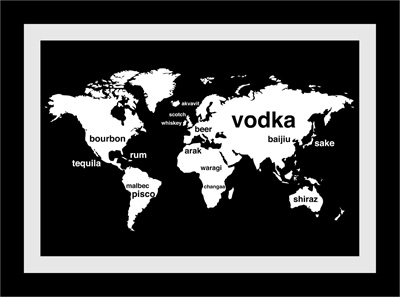 Save your student from boring dormatory walls with this fun and informative poster and the origins of everyone's favorite adult beverages.
You can see more fun posters here.
---
#4 Little Robots Wallet
---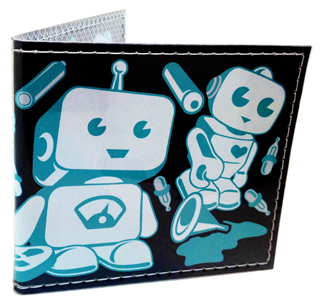 Everyone needs fun wallet to store their cash and credit cards. You can feel good giving our wallets as a gift since they're made in the USA and cruelty-free.
Check out more wallets.
---
#5 Fuzz Aldrin Bottle Opener
---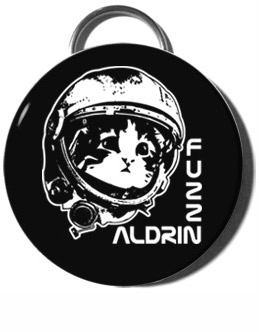 This stylish keychain will make your student a hit at parties, the back of the keychain is a sturdy bottle opener. See all our
keychain bottle openers.