I apologize for the lack of a WTF post yesterday; I was playing hooky and losing my body weight in sweat at the ballpark watching the Orioles lose to the Red Sox.
It was hot. Like, unnaturally hot. When I left the house last night at 11pm to pick up our pizza for dinner, it was 90°. Right now it's 102°. Tomorrow's projected high? 106°. DO. NOT. WANT.
Anyway…what better way to stay cool than a refreshing libation? This tasty treat is courtesy of Carrie Vibert at Poet In The Pantry. Looks and sounds delicious, but we need a snappier name for…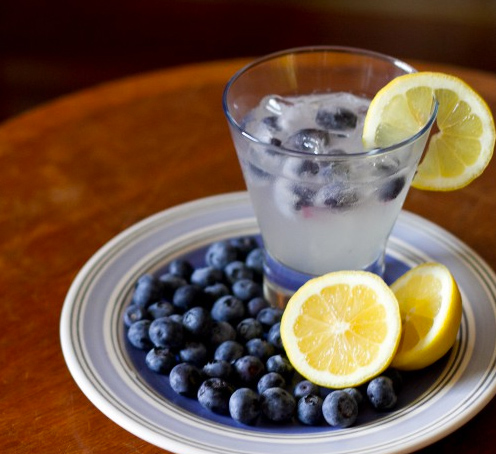 Blueberry Lemonade for Mamas and Papas
Ingredients:

ice cubes (Carrie suggests freezing blueberries in the cubes for presentation)
2 oz blueberry vodka (I recommend Stolichnaya's)
3 oz lemonade (Store-bought is OK, I guess, but seriously: make your own. Juice of 1 lemon, 1/2-1 Tbsp. of preferred sweetener, and a pint of club soda should do it. Experiment with those ratios until you hit on something you like.)
slice of lemon
Drop some ice cubes into your glass. Pour the blueberry vodka and lemonade over them. Stir. Garnish with a slice of lemon. Get crunk!