Halloween in Fells Point is always a blast, because all the most creative revelers come out in some pretty sweet costumes that are either really obscure, or really authentic and detailed, or both! Meredith and I went as Little Red Riding Hood and the Big, Bad Wolf this year, and while we saw a fair share of both characters over the course of the weekend, I think Meredith's Red was the best because it was the most authentic-looking and wasn't super-slutty.
And speaking of slutty, we were shocked to discover that the sluttiest costume we saw last night was being worn by a dude! It was pretty nuts given the outside temp (a not-so-balmy low 40s, with a nice wind whipping up off the river about 100 feet from the square) — just a skinny dude in gold lam´hot pants, humping everyone he saw. If I had to guess, I'd say he was supposed to be Chris Kattan's 'Mango' character from SNL.
Anyway, here are some highlights from the weekend!
10. The big pumpkin-headed character from that animated movie I never saw: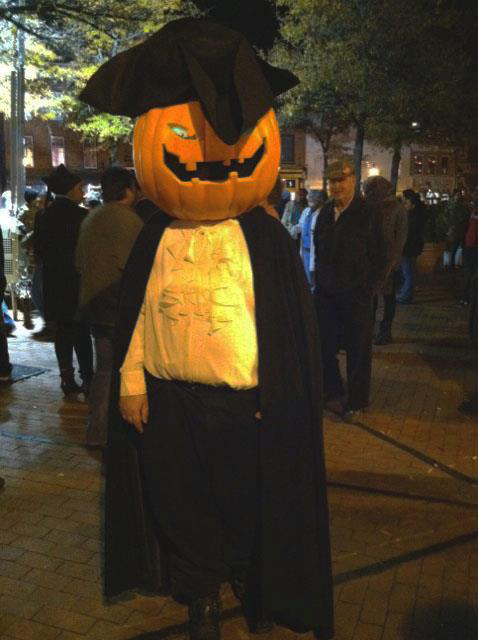 9. Matt Foley, Motivational Speaker: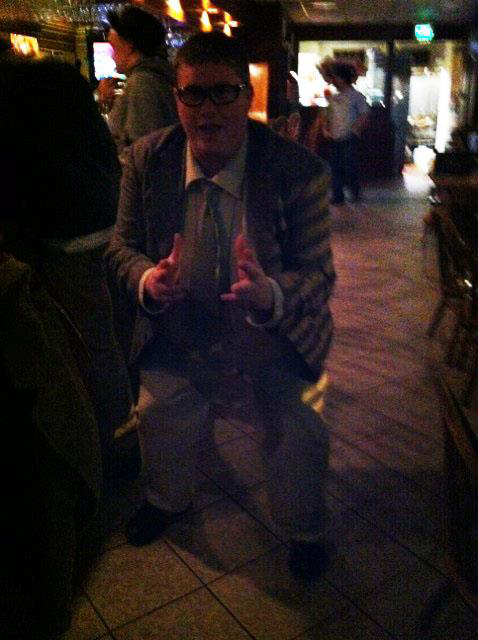 8. Ralphie & Electric Sex Leg Lamp: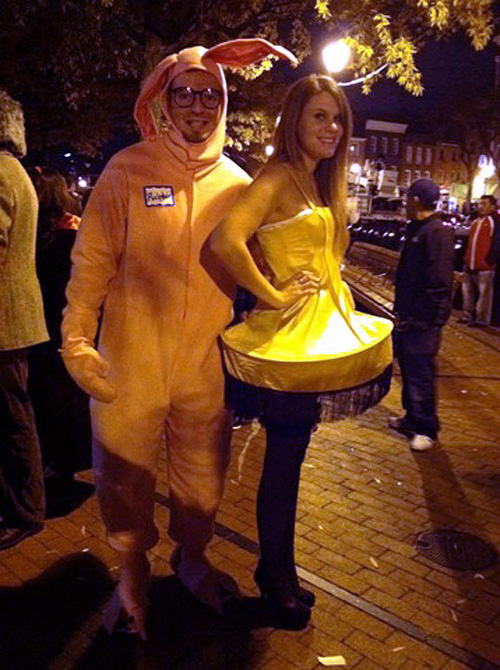 7. Deadmau5: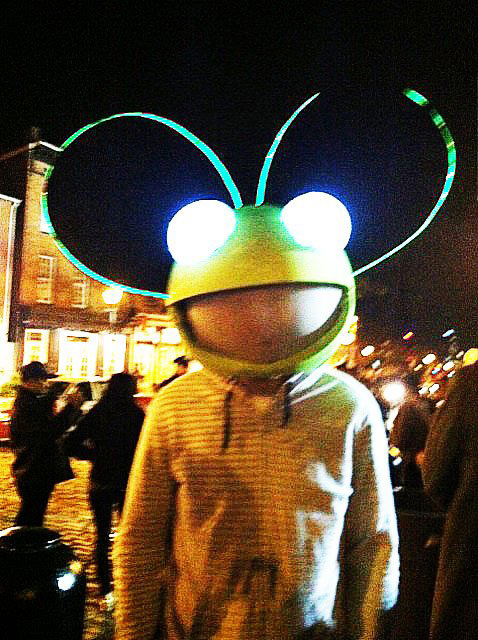 5. & 6. Jogging Mayhem w/ our friend Lauren as Pee Wee Herman: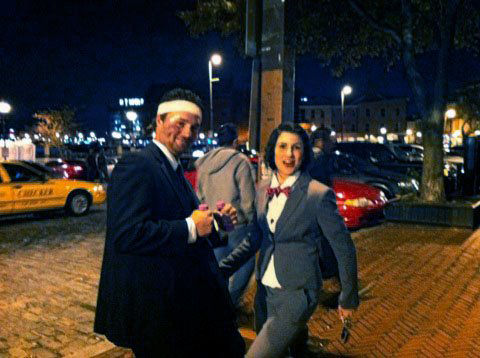 4. Teletubbies: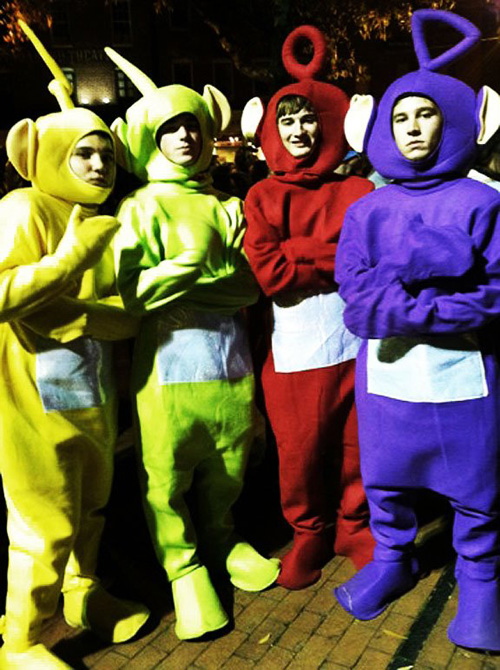 3. Meredith & Me as Little Red Riding Hood and The Big Bad Wolf: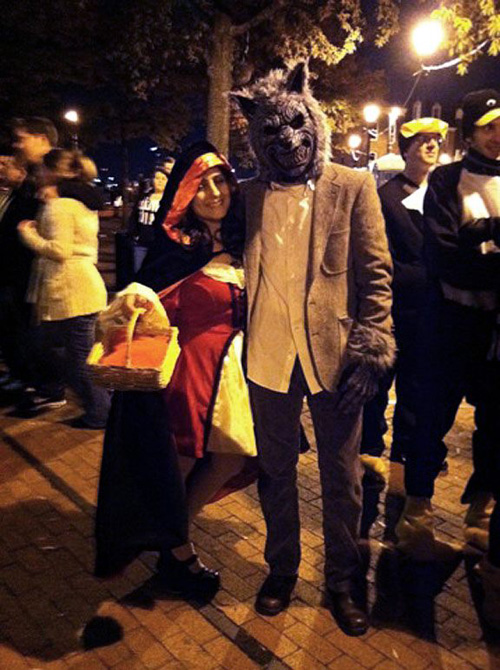 2. Disco Ball: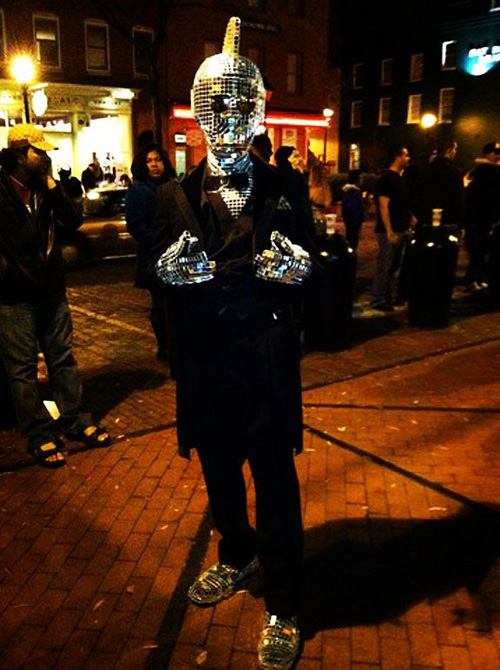 1. Bumblebee: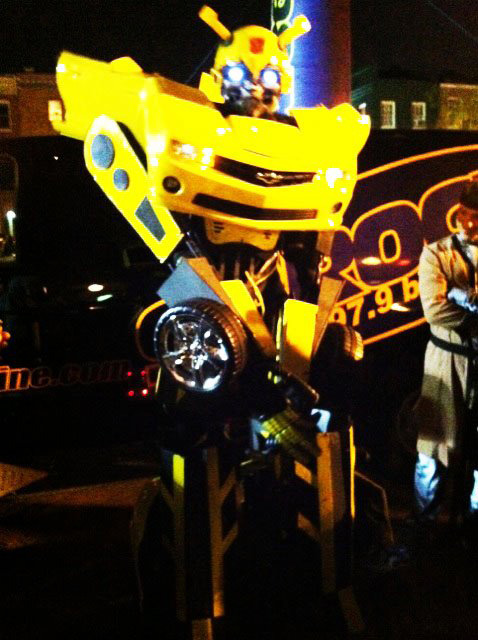 Now, if it was just a dude in a costume, this wouldn't be quite so impressive. But I always give bonus points to costumes that incorporate electronics. And not only did this thing have lights all over it, but he seemed to have built servos to help improve his mobility. This doesn't really come across in a still; luckily, I took some video, too: