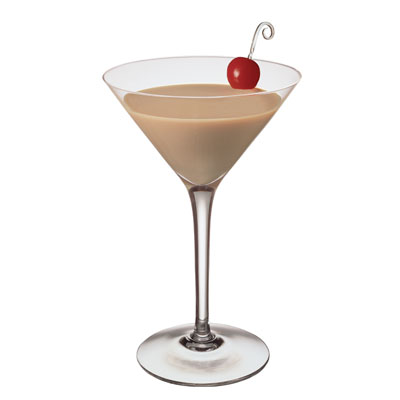 DIY booze is all the rage, from home brewing to home infusing. While cucumbers marinate in a vodka bath over my fridge, my attentions turn to sweeter stuff. Specifically Baileys. In our vegan household, we're always interested in ways to veganize foods we've abandoned, so below is a recipe for homemade Baileys (along with substitutions to create vegan Baileys if you so desire). Recipe via Cupcake Project.
Ingredients:
1 cup light or heavy cream  (VEGANIZE: Soyatoo Whipping Cream or Silk Non Dairy Creamer)
14 oz sweetened condensed milk (VEGANIZE: Use melted vegan vanilla ice cream)
1 2/3 cup Irish whiskey
1 teaspoon instant coffee
2 Tablespoon chocolate syrup
1 teaspoon vanilla
Combine all ingredients in a blender and set on high speed for 30 seconds.
Bottle in a tightly sealed container and refrigerate. Shake before using.
Will keep for up to 2 months.
Bottoms up

Next decision, what to do with our new boozy sugary creation. Go a favorite recipe with Baileys? Let me know.