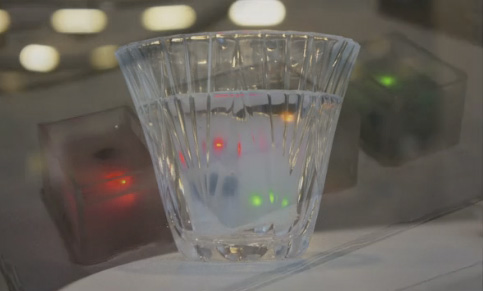 If you have a habit of overdoing it when it comes to drinking science might have a solution. MIT graduate student Dhairya Dand has created ice cubes that let you know when you're drinking too much.
Dubbed "cheers", these cool ice cubes contain a circuit inside an edible jelly mold. The circuit monitors the number of sips you take and determines how drunk you are getting with a timer clocking the rate you're knocking back those cocktails. As you start drinking too much the ice cubes change from glowing green to orange and then red.
If you keep drinking despite the warnings, the ice cubes can send a text message to a designated contact to let them know you've had a few too many.
Via Salon