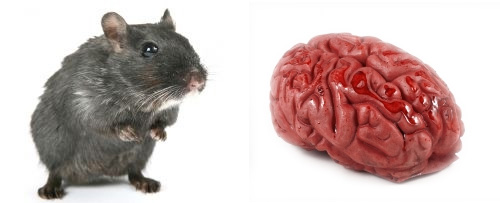 Once again, Science brings us technology that's both fascinating and terrifying — you know, like train wrecks can be.
This time University of Florida scientists created a "brain" in a dish from cultured rat cells and then used said "brain" to control an F-22 fighter jet simulator. Although the story has been kicking around for several years, it only caught the internet's (and my) attention recently.
First off, how insulting must this be for our human fighter pilots? Secondly, if there's one thing we've learned over the last decade, it's that human-operated drone strikes are not perfect. What makes Science think that putting drone strikes in LESS capable hands (or alpha waves or synapses or whatever) is going to improve that?
The class of 2012 is looking pretty rough right now, Science. Thus far you've given us mass-killing mutant rat brains and a Dorito-flavored taco shell, with NASA's successful Martian landing two weeks ago as your only showing in the "Win" column. We're already halfway through August, guys. Time to wow me.
(Via The Atlantic)