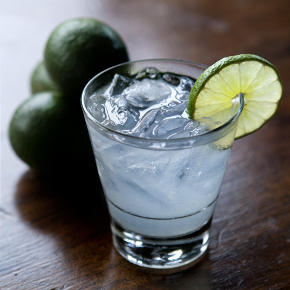 I love baseball. It is, bar none, my favorite sport. And let's face it — it's tough to reconcile my love of sports, baseball in particular, with my "public persona" as an artist with a predilection for kittens and girl-drinks. These things do not really mix.
Or do they?
For all its blue-collar history as a day-time escape for night-time factory workers and kids playing hooky from school, baseball is EASILY the most artist-friendly sport there is.
Why? Statistics.
Baseball is nerd-heaven because it is entirely about stats. Mathematics.
20 years ago, most (non-playing) people working for baseball teams didn't need much more than a high school diploma and an "eye for spotting talent". Now, at LEAST a BS (preferably an MBA) in economics, mathematics, or statistics is required. Bruce Springsteen wrote 'Glory Days' in 1983-84 before all this. Good thing, too, or he may have ended up singing about nerds giving washed-up jocks wedgies at the 10-year reunion while screaming about standard deviations from the mean. Science & wedgie retribution!
So the next time your sports-obsessed significant other/best friend/person you lost a bet to drags you to a 3-4 hour long baseball game in the oppressive heat of mid-summer, don't suffer more than necessary by spending $7.50 on a Bud Light. Fill up your flask with this refreshing bit of baseball booze!
The Golden Glove*
Ingredients:
2 oz White rum (Flor de Caña 4-Year-Old Extra Dry)
1 tsp Cointreau
.5 oz fresh lime juice
1 tsp sugar
Garnish: Lime half-wheel (unless flasking it — don't stuff a lime wheel in there)
Glass: Rocks (or flask filled with crushed ice)
Preparation:
Add all the ingredients to a shaker and fill with ice. Shake, and strain into a rocks glass filled with crushed ice. Garnish with a lime half-wheel.
* The Gold Glove is an annual award presented by the Rawlings sporting good company to the best defensive position players in Major League Baseball. The more you know!
(Via Liqurious, by way of Liquor.com. Recipe courtesy of Allen Katz)