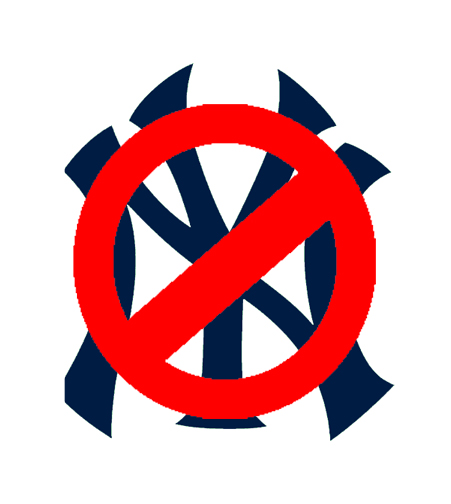 I love words, but I especially love weird, non-English (or American English) "loan" words that Americans have co-opted over the centuries because they so perfectly (and usually much more succinctly) sum up a full phrase. Here are my top ten favorites of the bunch!
10. Yankee – From the Dutch, in reference to the English colonists who began settling previously Dutch-dominated areas in the New England and northern mid-Atlantic regions. To wit: before it became New York City, the Big Apple was known as New Amsterdam.
9. Pundit – From the Sanskrit "pandit", referring to learned individuals renowned for their wisdom. Nowadays all you need is a decent suit and a TV camera to earn this title!
8. Ad lib – From the Latin "ad libitum", directly translating as "at one's pleasure", but commonly used to describe improvisation, particularly as it pertains to speech. See "binders full of women", etc.
7. Lingua Franca – From the…lingua franca. OK, this one is weird — it actually refers to the composite language used to facilitate trade and communication between various western European peoples (particularly around the Mediterranean rim) and the wider world who spoke different native languages. It refers to the "language of the Franks", and became the dominant European language following the rule of Charlemagne. These days, I'm pretty sure the lingua franca is just a mash-up of Jay-Z, Kanye West, and Carly Rae Jepson lyrics.
6. Femme Fatale – French for "deadly woman". Can run the gamut from sultry vixens like Jessica Rabbit to more authentic representations of the term, like Sharon Stone's ice-pick-happy character in Basic Instinct or Glen Close in Fatal Attraction. Really, any stab-happy female.
5. Zeitgeist – German for "of the times". An angrier-sounding synonym for "pop culture". Or a bad Smashing Pumpkins album.
4. Blitz – Also German, meaning "lightning", but so much more awesome. "Blitz" can refer to a "shock-and-awe"-style military campaign, sending swarms of large, athletic men after one much smaller athletic man to "tackle" (hurt, maim, kill, disable, grope) him, or as a more enthusiastic synonym for "inebriation"; "I got BLITZED last night, dude!"
3. Nemesis – From the Greek for "retribution", but currently used as a catch-all for revenge, comeuppance, downfall, etc. Remember the G.I. Joe animated movie from the late 80s? There's a reason every boy (and probably some girls) of a certain age loved it, and that reason is Nemesis Enforcer.
2. Doppelgänger – From the German for "double walker", this word has lost some bite over the centuries. Originally it referred to one's evil twin; now it just refers to any old look-alike.
1. Schadenfreude – Again with the German! I love this word most of all, as it really has no comparable one in English: "pleasure derived from the misfortune of others". Now, I'm not saying it's cool to be an un-caring jerk — but schadenfreude has its place AND its merits. "When the Tigers swept the Yankees in the 2012 American League Championship Series, I totally indulged in some good, old-fashioned schadenfreude."
(H/T to Adj for sparking the idea for this post!)