So yesterday was Independence Day, a holiday which, outside of maybe Labor Day or Memorial Day, is most often associated with celebrating outdoors.
Meaning, it's for suckers.
It was 95° outside yesterday! I'm pretty sure the "independence" means "freedom from the tyranny of Mother Nature" and was intended to be spent sitting in front of A/C vents.
Pretty sure. I could be wrong.
Sorry, vets! Jus' joshin'! You know I love you guys!
But anyway, I spent yesterday inside working on new designs and watching some of the "best" worst TV programming ever. Summer holidays are the ones when the nerdy interns nobody likes are left in charge at TV HQ, and man, do I love those guys. Yesterday I watched Godzilla vs. Mothra, which was terrible, but strangely amazing, and made me want to watch the original Godzilla, so I streamed that shizz on Netflix. It got me thinking, "what are the best movie monsters that don't use language?"
It's pretty easy to be a villain if you can explain your reasoning and motivation before causing mayhem on a large scale. You may disagree with his or her desire to saw your arms off or melt your brain with a laser, but more often than not they're at least conscientious enough to explain the "why" behind their actions. Not so with these guys:
5. Staypuft Marshmallow Man—
This guy! I love this guy! He's adorable (must be the hat), but capable of a truly sinister smile as he's causing massive property damage, and leaves behind some truly tasty entrails once he's been dispatched with some crossed streams (ewww).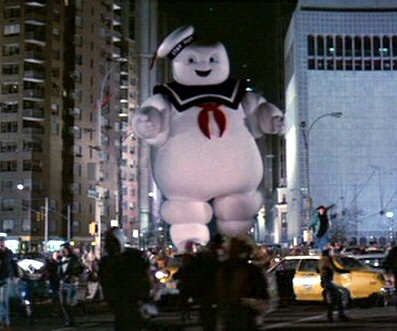 4. Jaws—
Looks-wise, easily the most terrifying entry on this list. A lot of nerd-hay has been made since 1977 about how "fake" this animatronic beastie looked in hindsight, but I assure you, he looks pretty f@#king real to five year olds who only ever truly feel safe in water if they're wearing water-wings, and even then, only in the kiddie pool.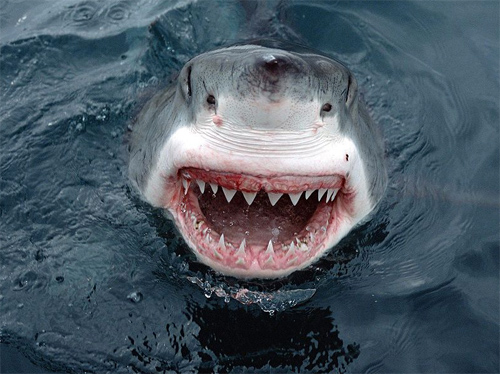 3. King Kong—
50 feet tall, opposable thumbs, and unlike the 50 Foot Woman (supposedly), cannot be reasoned with.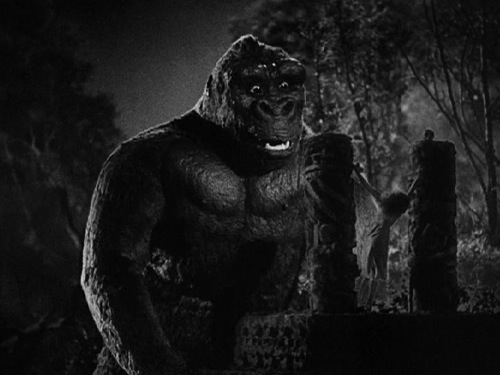 2. The Kraken—
Talk about terrible branding—the kraken has never been definitively depicted. Sometimes its just a giant squid, other times this mash-up of a squid and a trilobite, and most recently in Pirates of the Caribbean as a sort of water-bound sarlacc. I prefer Ray Harryhausen's creature from The Clash of the Titans; gigantic, amphibious (he will bring the beat-down to you), and has what look to be opposable thumbs. Want to avoid Jaws? Stay out of the water. Want to avoid the kraken? Um…learn to fly?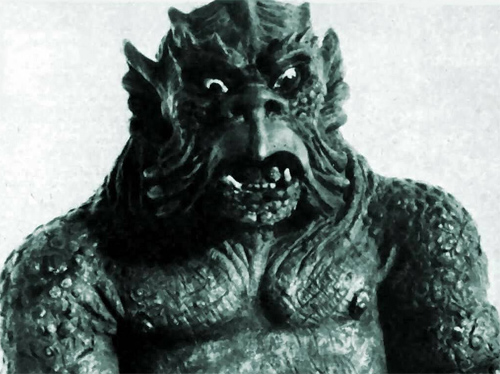 1. Godzilla—
Triple-threat! Dude can swim, walk, is big as a skyscraper, and can eat, burn, or sit on you to death. Then they gave him wings in the sixties. Game. Over.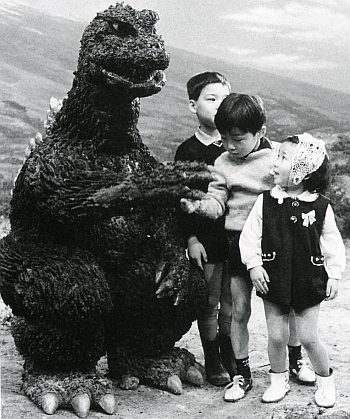 Oh, and I would be remiss if I didn't mention the new(ish) design! I re-did my Peanut Butter & Jelly Lovers design last week; I think it's kind of awesome: