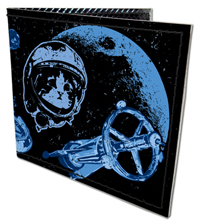 After literally months of work, I can proudly present my new line of billfold wallets! They're made in the U.S.A., 100% cruelty-free, and super-durable — not to mention quite stylish! The interior features a large billfold slot for cash, as well as four smaller slots for ID and credit cards.
We decided to start small with the number of designs, but will be adding to these inaugural six in the coming months. A very big thank you to all of the friends and fans we tapped for feedback and help with the design choices and color selections!
In addition to the Fuzz Aldrin's Astro Camp wallet shown above, you can now carry your cash in style inside my Cupcake Ninjas vs. Teeth wallet: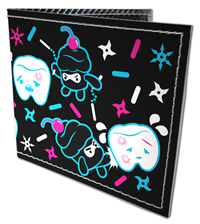 Or you can have those seafaring rapscallions the Pirate Bunnies guard your booty: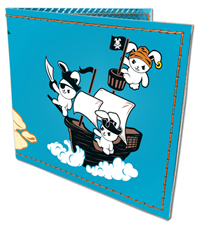 Or choose my cute little Retro Robots for the most efficient storage of funds: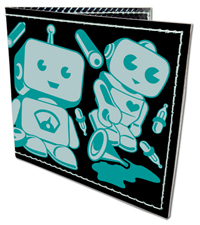 Or my Classic Horror Movie Monsters could scare off any potential pick-pockets: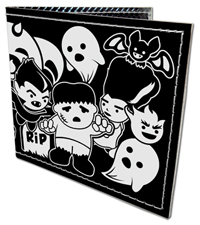 But if you really just need some help getting around, there's always my handy-dandy Wonderland Metro Map: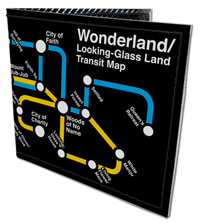 Be sure to click through to each product page for additional pictures — some of these even feature different scenes inside the billfold!