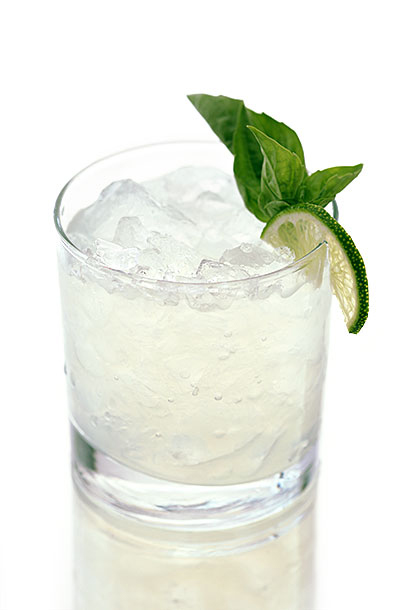 Man, what a crummy week for our country. Our thoughts/prayers/positive vibes go out to everyone affected by the horrifying events in Boston, and to those left disappointed by a certain legislative body's inaction/capitulation to special interests in DC.*
* Ex-Boyfriend loves and supports all 27 Constitutional Amendments. Please don't be a troll.
So what's the best thing to do? Pick ourselves up, dust ourselves off, have a nice drink (alcoholic or otherwise), and get right back on the horse — once you're fit to ride again, of course!
Thankfully, New York Magazine has got us covered, libation-wise: earlier this week they published their 50-state cocktail travelogue — a perfect pairing for those brave souls that each year attempt to visit all 30 Major League Baseball parks in a single summer.
As I went through the list, I was surprised by how many cocktails from the Midwest appealed to my palate compared to the ones on offer from the coastal states. Of the 51 cocktails profiled (no taxation without representation, amirite DC?!), the following states offered the most-delicious sounding (in terms of ingredients) & looking ones:
• Michigan
• Mississippi
• Nebraska
• Nevada
• New Hampshire
• New Jersey
• New Mexico
• North Dakota
• Rhode Island
• South Dakota
• Vermont
• Washington, DC
• West Virginia
Also, no offense to Rye in Baltimore — I've had some nice cocktails there — but seriously, Bad Decisions deserves any and all cocktail love bestowed upon Charm City from out-of-town media. John Reusing started the cocktail renaissance that Baltimore has been enjoying the last few years, and all drunken high-fives are owed to that dude and his stellar staff of mixologists.
Anyway, I think my favorite drink of the 51 that were featured might be the Maridel, from the Parlor Market in Jackson, Mississippi:
In a shaker, muddle the cucumber-infused simple syrup and 4 or 5 leaves of basil. Add 2 ounces Cathead honeysuckle vodka and 1/2 ounce lime juice. Shake with ice and double strain through a sieve into a rocks glass filled with crushed ice. Garnish with a lime wheel and basil leaf.
Delicious!
(Via TheKitchn.com, by way of Adj! Special legal shout-out to photographer Melissa Hom and drink stylist Ian Knauer — please don't sue me!)
p.s. – Denver & Vegas fans! Don't forget to let me know, either via the comments section here on the blog, our Facebook wall, or our Twitter feed, which bar to meet you at when we're in your respective cities on the nights of the 29th (Denver) and 30th (Las Vegas)! Your first round is on me if you show up wearing Ex-Boyfriend gear, and we'll have free swag for folks at the bar whether you're wearing our fly styles or not!