Having been alive for most of hip-hop's history, I like to think that I have a modicum of an understanding of it (despite being a white kid from Northern Virginia with a predilection for indie-rock). At its core, hip-hop culture is represented by three basic pillars: b-boy dancing, graffiti art, and the synergy of rapping and turntablism. A lot of extraneous fluff has coalesced around these pillars over the last three decades, but the essential elements are as listed above.
One thing I've always assumed over the course of these last 30 years is that only white people could look foolish by appropriating the cultural touchstones and slang of hip-hop. Not so; witness: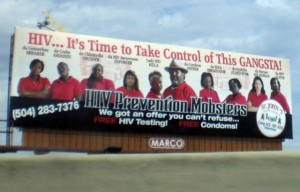 I think the most distressing part of this is the involvement of "Lady STD Killa". Killa? Seriously? Now we're misspelling purposely misspelled words? Where's the 'H' at the end? Ghostface and Masta do not approve. Wu Tang Financial just cashed in your portfolio at a loss.