Wow, sorry for the radio internet-silence; the holidays can do that to a guy. And by "that" I mean "crawl into a cave for weeks at a time with nothing to keep him company but his wife, cats, and copious amounts of fattening food and booze".
Speaking of cats, remember this cutie from our last chat? Well, she just had her surgery on Monday morning and is recuperating nicely in the pillow & blanket nest I made for her in the bathroom. I felt bad sending her under the knife without a name, so she's officially Penelope, at least as far as the state of Maryland is concerned. More pix will be forthcoming.
Anyway, let me show you what I've been working on. First up is a new design documenting the on-going exploits of Fuzz Aldrin, first kitty in space!
Being the enterprising sort, Fuzz decided to make a little scratch doing what he does best, not unlike his bud Victorious Yeti did with his alpine resort. I present to you Fuzz Aldrin's Astro Camp: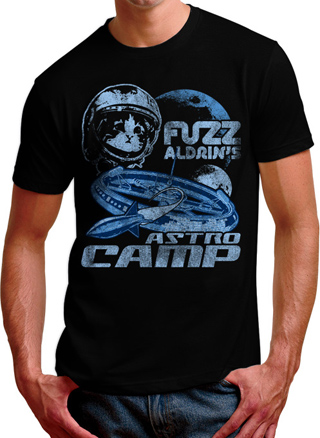 Cyber-high-five to Yuki Shichi, a fan who helped critique an early version of this design months ago and really got me pointed in the right direction. She rocks!
Another cyber-high-five to Victoria Vu, who loved the skull & cross-carrots on the Pirate Bunny jolly roger so much that she asked that it be made into its own shirt. Done and done!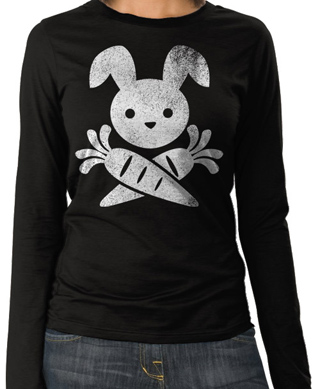 Finally, as I've already done with my I'd Rather Be Making Out & Peanut Butter & Jelly Lovers tees, I recently re-designed my Now Accepting Boyfriend Applications and Now Accepting Girlfriend Applications tees. I think they're way better now: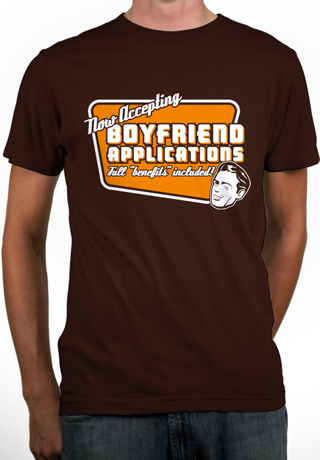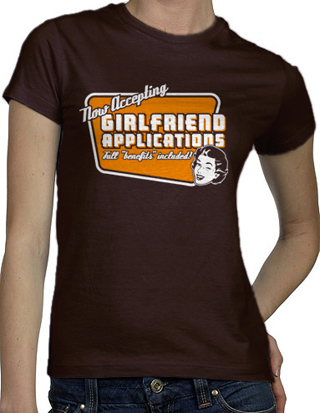 Well, that's it for now. I should have some new stuff up in the next couple weeks. Tomorrow we resume our normal diet of booze, weirdness, Japanese robots, and hilarity!