We've had three very tiny visitors with us the last two and a half weeks: Andy (grey), Shane (grey & white) and Rosie (black & white, not pictured). Andy made weight earlier this week, so he's since had his surgery and gone up for adoption, but Shane & Rosie are still boppin' around the studio. I'll have more pix next week, including some of Rosie—those little black kittens are tough because they're so low-contrast! I'll see if I can catch her in some good light.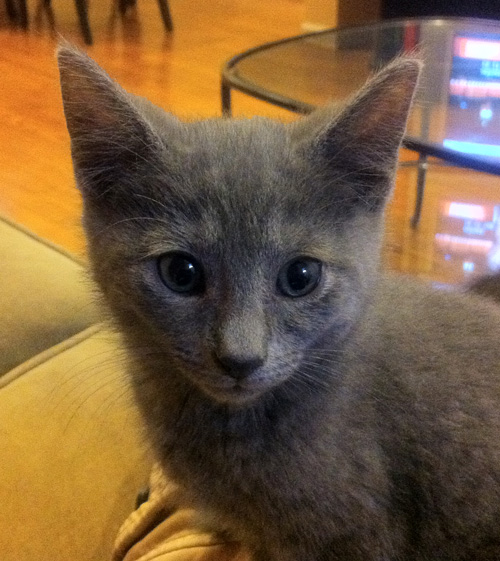 Andy hanging out watching some news.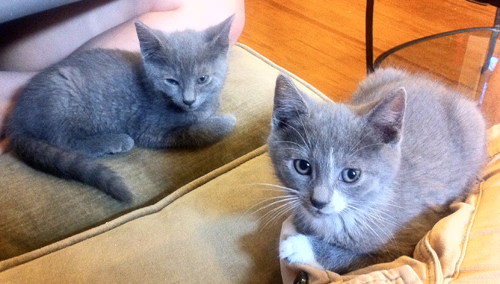 Andy (left) and Shane (right) settling in for a lap-nap.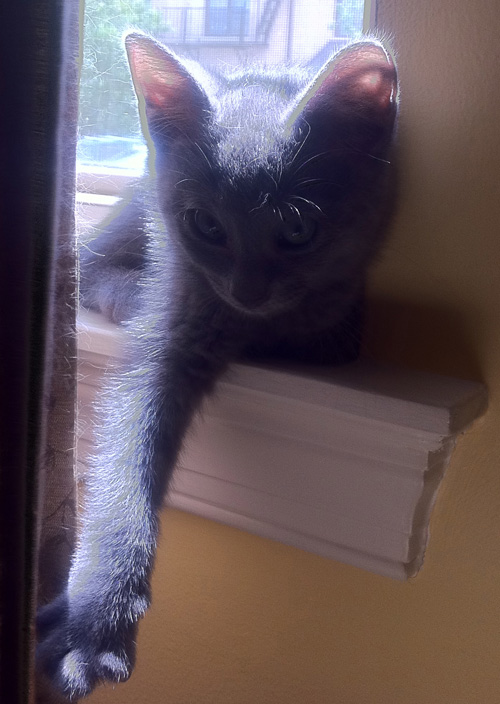 Andy sunning himself in the window.
All three kittens were EXTREMELY shy and skittish when I first brought them home, but they're very well-socialized now and are going to make great companions for whoever adopts them. Even Oliver and Bigby have cut down on their attempts to eat them!
Have a great weekend guys, and if you're looking for something to do in Baltimore Sunday morning, I'll be sellin' my wares at the Sonar flea market next to the I-83 underpass farmers market. DJ sets, bloodies, and mimosas for shoppers—not to mention my awesome shirts and…BELTS! Be the first to grab a new Ex-Boyfriend belt before they go up on the website! And as if that wasn't enough to entice you, I'll also be slingin' stuff to the crowd at Otakon July 29-31. Come for the cosplay, stay for the Ex-Boyfriend!