I love cheese. Actually, "love" is kind of a weak-sauce descriptor for how I feel about cheese. If there was a word stronger than "love", it would probably only apply to a few things in my life: Meredith, my cats, the Baltimore Orioles, and cheese. Maybe self-foaming hand soap (seriously, that stuff is right up there with flight, fire, and the wheel as far as technological advancements go).
So it's pretty gratifying to find that Culture Magazine, the final word on cheese as far as print media goes, saw fit to feature my Check Out My Goat Tee shirt in their Autumn issue's "Gear" section. I'm pretty stoked. And as you can see, it looks pretty awesome: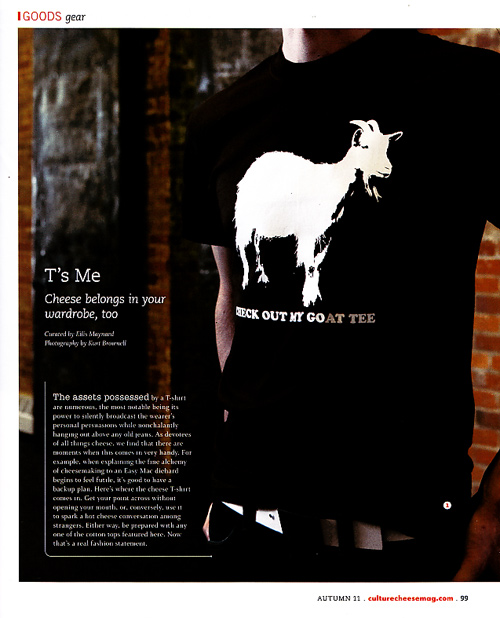 Pretty rad, huh? I'm gonna go celebrate with a glass of pinot noir and a hunk of gruyere.
Related Art: