I don't ever get to just GO to a lot of the events I sell at — IF I'm lucky (unlucky?) enough to be working a convention or trade show with occasional lulls in foot traffic and wander around, it's never enough time to fully absorb all that the conventions have to offer, and I can never do it concurrently with Meredith, as she and I switch off who mans the fort while the other wanders.
Which is why I was SO excited to hit the 2012 Small Press Expo this past weekend with Meredith — we got to see the WHOLE show floor, and take our time at each table/booth, engaging with the artists and chatting with friends.
Here are some of our favorite new (to us) artists from the show, and where to find them:
1. K. Sekelsky, author of The Time Traveler's Pocket Guide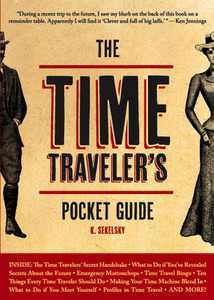 Text-heavy, but in the best way possible, with perfectly executed illustrations that support the hilarious rules and tips for seasoned time travelers and noobs alike.
2. Minty Lewis, author of PS Comics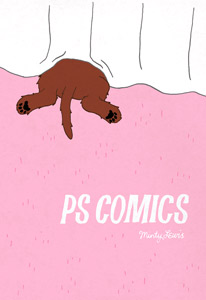 Adorable anthropomorphic foods and animals engaged in very relatable (if absurd) slice of life activities.
3. Eric Feurstein, author/illustrator of Rutabaga: Adventure Chef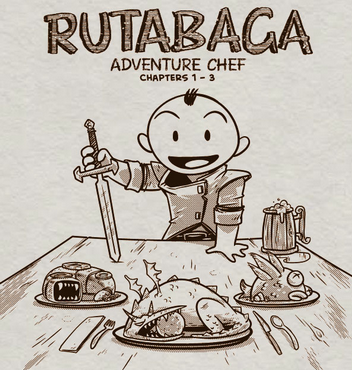 Rutabaga is an adorably adventurous chef, forever seeking out the most magical and legendary ingredients, and feeding the denizens of the forest along the way!
4. MariNaomi, author/illustrator of Kiss & Tell: A Romantic Resume, Ages 0 to 22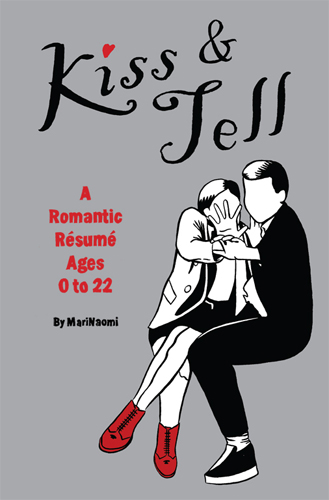 At times cringe-inducing, at times hilarious, this auto-bio is expertly executed, drawing from the creator's own romantic (and less-than-romantic) experiences.
5. Scott Campbell, author/illustrator of Amazing Everything: The Art of Scott C.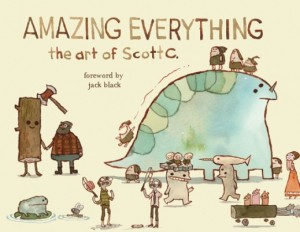 Cute, funny watercolor illustrations of the absurd. Difficult to describe succinctly, as Scott's themes are wide-ranging, but really well done!
****
Honestly, there were so many, many other awesome creators selling wares at SPX that Meredith and I found ourselves saying "I want to buy everything!" to one another countless times over the 4 hours we spent walking through the convention hall. Some other really awesome artists to explore include:
Happy reading!